The Linden Depot Museum
This is the last Junction depot left in Indiana. It was built in 1908 and served the Nickel Plate Railroad, which ran east and west from Toledo, OH to St. Louis, MO, and the Monon Railroad (the old CI&L Railroad) which ran north and south from Chicago, IL to Louisville, KY. The Depot closed in the early 1970s, and re-opened as a Museum in April, 1993.
In this original building are housed many items of railroad memorabilia pertinent to the Nickel Plate and Monon Railroads as well as some from other railroads. There is a Museum Store and an antique ride-on train for children aged six and under.
On the grounds is a Nickel Plate Railroad caboose, which is open for all to explore.
Also, on the south side of the property, is the building where we are in the process of constructing a new HO-gauge model railroad. When finished, this railroad will have four independent tracks that will travel through Southwestern-style mountains, a canyon, a riverbed, through a town that looks much like Linden did in the 1960s, past an animated circus and an animated carnival. We are letting our visitors see how this model-building progresses. We have all four tracks with operating trains, and have finished about half of the mountains, including the landscaping around the animated carnival; we will be working on the rest of the mountains throughout this season.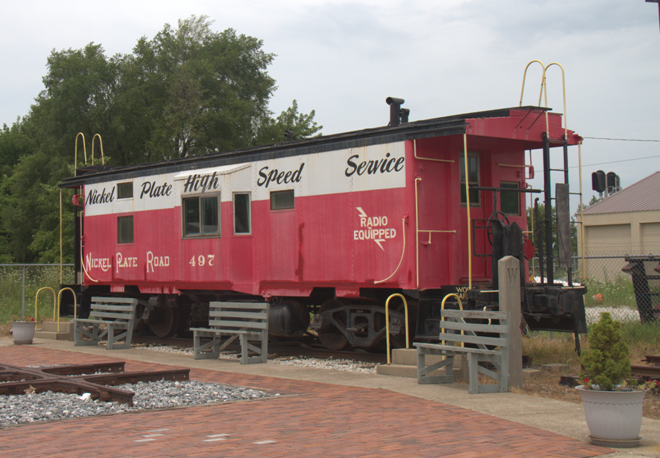 Mission of The Linden Depot Museum


The mission of the Linden Depot Museum is to preserve and protect the historic 1908-built Linden Depot and its railroad memorabilia as well as to promote its related railroad history. The mission includes the acquisition, restoration, preservation and display of railroad equipment, artifacts and mementos related to railways past and present.